On Thursday, July 19th I was finally able to visit the Willamette Heritage Center and meet all of the people who have done so much for me. I have written about the wonderful file of 80 family photographs and their journey to our generous donor, Mary O'Meara and finally to me. If you haven't read that post please click here and read this great story.
I was lucky enough to be visiting Portland, Oregon for the wedding of a good friend's daughter. The wedding was a wonderful excuse for a meeting with a group of old friends, so I was accompanied to the museum by my husband and three good friends, including the mother of the bride.
Before our visit to the museum Norman and I were able to visit the family graves and the house that Amy and Jessie Martin lived in  during much of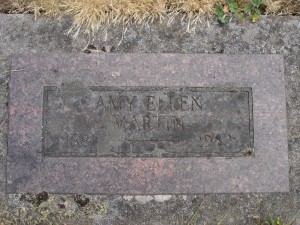 their time in Salem.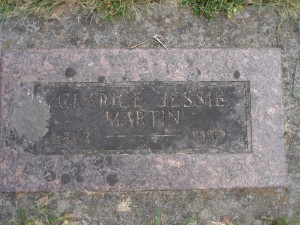 Kylie Pine, the director of acquisitions was waiting for us at the museum. She was accompanied by Mary and Mary's friend Carol and our fabulous volunteer Kaylyn Mabey.
I can't begin to tell you what an exciting day this was for me and for my husband, the actual descendent of the Martin sisters. We had a good look at all of the photographs, talking and laughing and telling some family stories with the entire group.
My dear friend Pat, the alternate author and administrator of this blog was in Portland with her husband for the wedding. She was unable to make the trip to Salem, but thoroughly debriefed me on my return to Portland.
As we looked through the photos we were all struck by the excellent state of preservation. My new best guess is that these photographs were cherished and protected by Amy Martin, until her death at 101. At that point there were no family members in Oregon and the photos probably came to Mary's neighbor when he was given the task of cleaning her room. I don't have any idea if this is true but it seems a good guess.
Before we arrived Kaylyn went above and beyond my wildest expectations.  She assembled death certificates, cemetery info, and William Martin's probate file.  Thanks to Kaylyn I now have information about William Martin's first wife, daughter and grandsons.
After viewing the photos and talking we were able to tour the museum.  It is a wonderful place with permanent and changing exhibits.  This month's exhibit about beer brewing in the Willamette Valley was enjoyed by all, even though there were no samples.  There is even a small glass case with photos and information about the Martin sisters.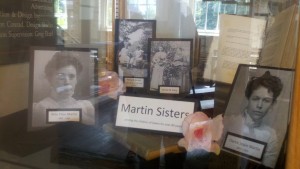 If you live near Salem or are traveling through I highly recommend a stop at the Willamette Heritage Center.  I will look back on my visit with the warmest of memories for many days.