The weather prediction looks like my Marc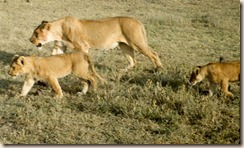 h is going to come in like a lion:
Research
* Earhart project:  I have transcribed the affidavits from 1892 appeal of Margaret Earhart's pension application.  I need to go back and read through the original affidavits to see if they include any additional information.  The next step is to pull what I have learned together and figure out what I still need to know.  Progress is being made!
* Denman project (if I have time!): pull together what I actually know about my immigrant ancestor William Denman.  My sister and I are hoping to make a trip to England later in the year and, of course, I plan to visit a couple of the locations where William had roots.  I also hope to meet up with a Denman cousin to compare notes.
Organization
* Digital organization seems to be happening faster than paper organization.  This month I will finish going through all the digital files for my Boothby line, enter the information in my database, and file them in the appropriate folders under Boothby.
*  I started developing a progress tracking spreadsheet, with thanks to Janine over at the Organize Your Family History blog.  She had posted her version of this on her blog and posted on Facebook on the Organized Genealogist group about it.  It looks like a way to track what you have documented that I might be able to actually use and keep up.  Fingers crossed!  Now if I could just find a way to track the research I do…
Education
* Watch at least one webinar.  As I write this I have no specific one in mind, but there is always at least one during a month that catches my attention.
* I watched the "Find Your 17th-c. New England Ancestors with NEHGS" webinar and also the "Ties That Bond" one by Judy Russell over at the Family Legacy site.  Both were excellent and taught me useful things.