Judy and I had a fun and successful trip to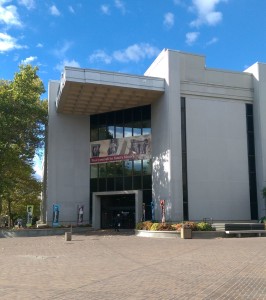 Salt Lake City and I came back enthusiastic about my finds and determined to continue to pursue the ones I haven't yet found.  Tops on that list is my grandfather's birth registration which should exist but is being elusive.  I am also happy to say that I have managed since returning home to add full filenames to each file, to add metadata giving the microfilm number etc. for each image, and –ta da!!- to both file the image in the correct family folder on my computer and connect it to the person in my Roots Magic database.  I am habitually slow about doing this final processing of my research trip finds and I was determined this time to do better.  A pat on the back for Pat!
The one remaining piece of work is to follow a procedure I picked up from the Facebook group Evernote Genealogists.  Starting with the microfilms on which I did not find the record I was looking for, I am creating a new note in Evernote with the film number and the person I was searching for along with a tag Not Found.  This may turn out to be a research log system I can actually use and keep up.  I'll keep you posted.
So for October, my first goal is to finish that project, which will likely include my usual need to re-work my Evernote notebooks and tags, and excursions into familysearch.org looking for related people or other films of the same information.
The other project I hope to start is a 25 x 25.challenge.  I got the idea from Janine Adams over at her blog, Organize Your Family History in a post about how she is using a challenge.  The idea, as I understand it, is to challenge yourself to do x minutes of genealogy research for x days – meant to help with the problem of finding time for genealogy research.  In my case the problem is mostly in the other direction (spending too much time) but in not being focused enough – chasing those Bright Shiny Objects instead of the original goal.  So I am thinking that committing to one or two specific tasks for 25 minutes a day for 25 days in a row might be a solution.  My specific projects are to finish transcribing the William Denman will I got a year ago, and to transcribe the Michael Marten will.  The Denman will is mostly done so more an editing project, going back and trying to read handwritten words I wasn't sure of or couldn't make out at all the first time.  As I remember, the Marten will is luckily in much easier to read handwriting, so there is a chance I can actually get it done too.