Sam Silver was my grandfather's brother, my great-uncle. Unless he is the oldest man in the world, in which case he probably would have been in the newspapers and I would know where he is, he is long deceased by now.  I'm fairly certain that he is buried in either Colorado or California, more about that later.
Why am I looking for Sam?  Yes, there's the usual stuff about finding the relatives, especially the close ones, but that's not really it.  Sam fascinates me because he seems to have been absolutely different from the rest of my family.
Look at this picture.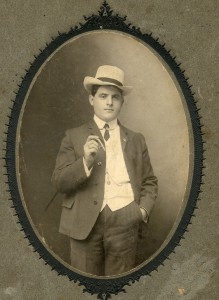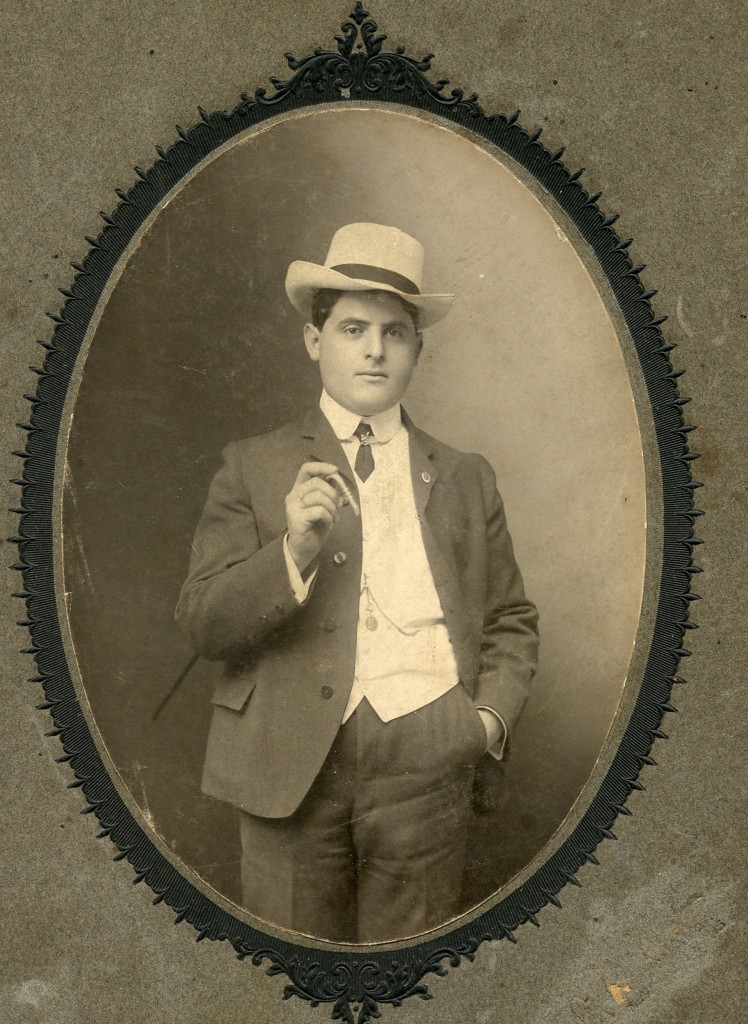 He is so dapper, so debonaire, so Fred Astaire. No one in my sober, nose-to-the grindstone family ever looked like this.  Honestly, how could any family lose track of this man?
When Sam was a young man my father remembers a visit to my grandparents home in Philadelphia.  Sam and his wife Gertie were stopping by on their way to Colorado.  Here's another thing my family didn't do–move.  They made the long journey from Russia, got off the boat and rooted themselves firmly in New York, New Jersey, and Pennsylvania. My grandparents did move around a bit, but they had the good sense to come back and nest among family.  Not Sam.  Sam was on his way to Colorado.
My father told me that Uncle Sam went to Colorado to be a cowboy.  If you've read any of my blogs about my family you will know that we are completely urban people.  When I moved eight miles outside of New Haven, a city of 100,000, my mother declared that I was living in the middle of nowhere.  There were no cowboys in our family.
As it turns out Sam wasn't a cowboy either. The 1920 census finds the family living in Denver.  Sam was the owner of a soft drink parlor. He and Gertie had two children, Joseph and Lillian. What I can't figure out is if my father was having a joke with me when he told me the cowboy story or if his Uncle Sam had the joke on my Dad, who was 8 or 9 at the time of the visit.
I have no other census information for Sam, not 1900, when he was about 20 years old, not 1910, about the time he got married.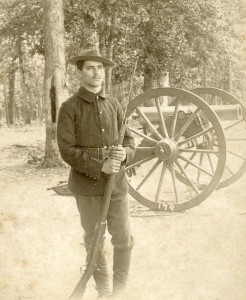 In 1900 my grandfather and his wife and one year old daughter were living with Sam's parents. Where was Sam?  He may have been in the army.  This is another thing my family didn't do.  After a narrow escape from 25 years in the Russian army military life was not so appealing. Family lore says Sam fought in the Spanish-American War.  It is virtually impossible for me to picture one of my very urban family, the man who owned the soft drink parlor, charging up San Juan Hill with Teddy Roosevelt.  There is, however, a picture of Sam in uniform.  The picture was taken in Chattanooga.  I don't have any details about his service.
So, I guess that Sam came home from the army, got married and struck out for the west.  That same 1920 census says that Sam's wife and daughter were born in Louisiana.  Did they go there before Colorado, after Colorado? I don't know.
Here is another photo of Sam.  A tourist photo from Arkansas.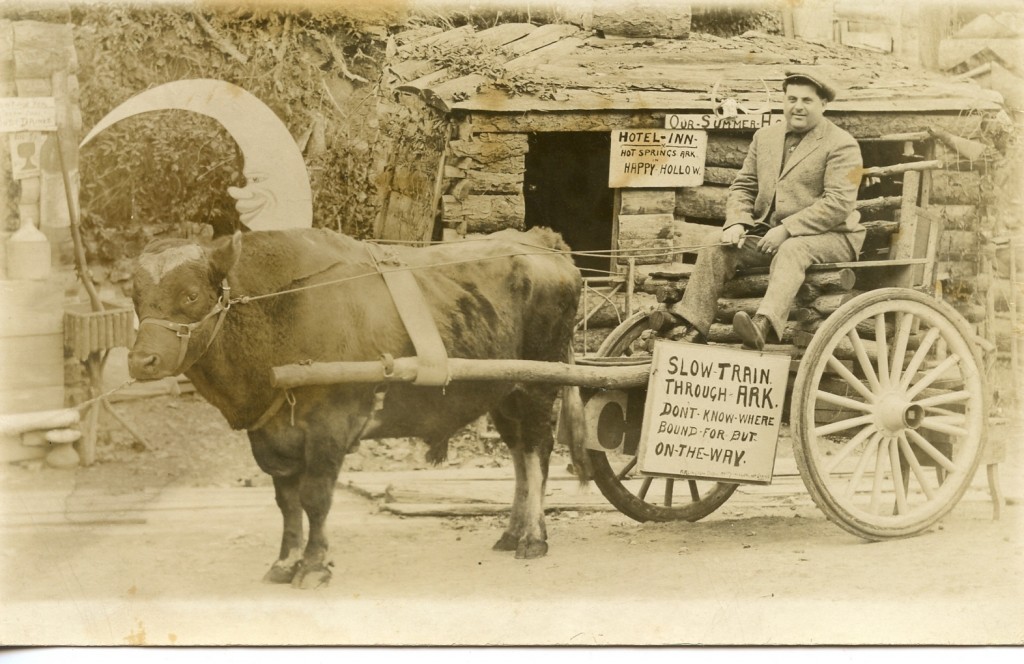 I know that Sam and Gertie's daughter, Lillian, died in Denver at the age of 11.  I don't know what became of their son Joseph. If he is alive he would be 99 by now. My mother said that Sam retired to California.  Perhaps his son was living there.
In the final analysis I think Sam and his family in Colorado were not really lost to my East Coast family.  I don't remember letters or phone calls, but I was probably young when Sam died and not interested in letters from people I didn't know.  Visits were too expensive for families with little money, so I think no one on my side of the family saw him after he moved to Colorado. I expect there are grandchildren around my age.  I would love to find them and learn  what they know about Uncle Sam, the cowboy.